Mediation and Law Practice Experience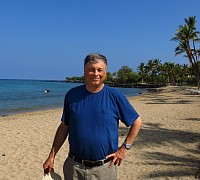 Mr. Hassid has served as a mediator in cases involving insurance coverage and bad faith disputes, self-insured/excess carrier disputes, personal injury, trade secret, business litigation, wrongful termination, American Disabilities Act (ADA) and collection violations. He has also received extensive formal mediation training.
Mr. Hassid has conducted mediations for private litigants, the U.S. District Court, Northern District of California, California, California Court of Appeals, First and Third Districts of California and various Superior Courts in Northern California. He is certified as a Mediator by ReMedi — an association dedicated to improvement of insurance and reinsurance mediations.
Mr. Hassid operated his own law firm for 16 years specializing in insurance coverage and litigation, representing both plaintiff policyholders and defendant insurers. He also handled personal injury cases, representing injured plaintiffs and defendants.
Prior to that he was in house counsel and held the position of Vice President at Industrial Indemnity Company where he managed its Coverage Law Department. He also headed the insurance coverage and litigation department of Laughlin, Falbo, Levy & Moresi.
His experience makes him effective in resolving business disputes in which insurance often plays a vital role such as suits involving software companies, defamation, antitrust, trademark and contracts. He is also effective in mediating property damage and bodily injury claims in which resolution of insurance issues is key to the overall outcome of the case. He has been involved in cases in many venues including London, California, New York, Massachusetts, Illinois, Hawaii, Alaska, Montana, Idaho, and Texas.
Mr. Hassid has extensive experience in appellate court matters, including published opinions in Bank of the West v. Superior Court (1992) 2 Cal.4th 1254; La Jolla Beach and Tennis Club v. Industrial Indemnity (1994) 9 Cal.4th 27; Ruiz v. Cabrera (2002) 98 Cal. App. 4th 1198 and Stephenson v. Argonaut Ins. Co. (2004) 125 Cal. App. 4th 962.